Gastroenterology San Antonio: 5 Colon Friendly Foods to Enjoy This Fall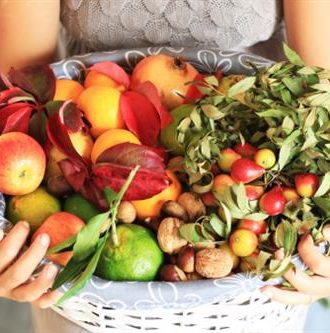 With autumn so close at hand, our gastroenterology staff in San Antonio has started thinking about late summer and early fall colon friendly foods that have the potential to improve colon health. Surprisingly, the list of helpful, seasonal ingredients is quite long. So we've painstakingly narrowed it down to five that Texas families may want to include on their autumn menus:
1.) Winter Squash
Varieties of winter squash, like pumpkins and butternut, are the first ingredients to make our list. They have long been seen as disease fighting botanical fruits by respected organizations like the American Institute for Cancer Research. Their dietary fiber, carotenoid and vitamin content are part of the reason why they are so beneficial to the colon and other parts of our bodies.
2.) Barley
Barley is another fall crop that may help improve and maintain our colons. Studies have shown that the wonderful grain may help stave off cancer, reduce episodes of constipation, prevent glucose imbalances and help our circulatory systems too. Plus, it may be used to make everything from soups and salads to hoppin' John and pilaf.
3.) Apples
Do you love apples? Our gastroenterology staff in San Antonio certainly hopes so. That's because the delicious fruit and many of its byproducts have the potential to reduce a person's colon cancer risk as well. So feel free to reach for that glass of apple cider, apple compote or whole apple the next time that you're out and about.
4.) Spinach
If you and your San Antonio family prefer greens, reach for the spinach. It's a cold-hardy veg that helps cleanse the colon, ward off cancer, improve bone health and our bodies' iron levels. In addition, it lends itself to inclusion in many fall dishes. Among them are casseroles, gnocchi, stuffed aubergines and baked chicken florentine.
5.) Buttered Corn-on-the-Cob
Last on our list is a late summer favorite, buttered corn-on-the-cob. The whole kernels will often help reduce constipation. However, it is not for everybody. For example, people with health conditions like inflammatory bowel disease and diverticulitis may want to avoid it.
To learn more about these and other fall ingredients that may help your loved ones' colons remain healthy, please contact our gastroenterology office in San Antonio today.
Recent Posts
Categories
Archives