Flooding in Kasmir
India Takes its Toll on  Dr. Seema Dar's San Antonio Medical Practice
"Dear patients,

Thanks to all for your concern and love. It (Kasmir, India

flood

– 10 September, 2014) has been a life altering experience for me. This calamity, or for that matter any disaster brings out a person's true character and I have seen good and bad in all cast, color, and religion, but would especially like to thank some people by name: Raj Shekher of our Indian army; Abdur Rehman (Good Samaritan); who directed the cab through some back roads to get to the airport; Ghulam Ahmed  my somu driver who took me to the airport and protected me from a lot of riff raff and opportunists; and finally Vivek and Amar at Emirates Airlines who made it possible for me to board my flight even when the check-in was closed."
SRINAGAR, India (AP) — Heavy monsoon rains have caused flash floods and landslides that left at least 116 people dead in the disputed Himalayan region of Kashmir and in eastern Pakistan, officials said Friday.
Shantmanu, an Indian official who goes by only one name, said 47 people had died in the Indian-controlled portion of Kashmir, including five whose bodies were pulled from the rubble of a home that collapsed in the Poonch region, burying an estimated 15 people. Three other people, including a paramilitary soldier, were washed away when a bridge collapsed in a separate incident.
Pakistan's National Disaster Management Authority said it expects "exceptionally high floods" this weekend. The NDMA said Pakistan's main rivers were swollen and that flash floods and heavy rains had damaged hundreds of homes. Officials confirmed that 30 people and three soldiers have died in the Pakistan-administered portion of Kashmir over the past 24 hours.
South of Srinagar, Jammu & Kashmir pre-flooding.
The state of Jammu & Kashmir was largely submerged after monsoons flooded the area earlier this month. The controversial state is split between India and Pakistan. Since flooding began on September 3, 1.9 million people have been affected and the death toll is 474 and rising.
Both India and Pakistan have been ramping up relief efforts. Pakistan has rescued nearly 30,000 people using helicopters and boats, while another 48,000 were rescued by civilian services. India sent out 80 medical teams to help the affected, and set up 19 relief camps in Srinagar.
The photos included herein are provided by Digital Globe, Google and AP people and lakes affected by the flooding.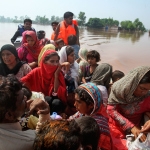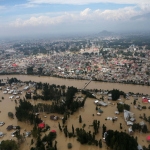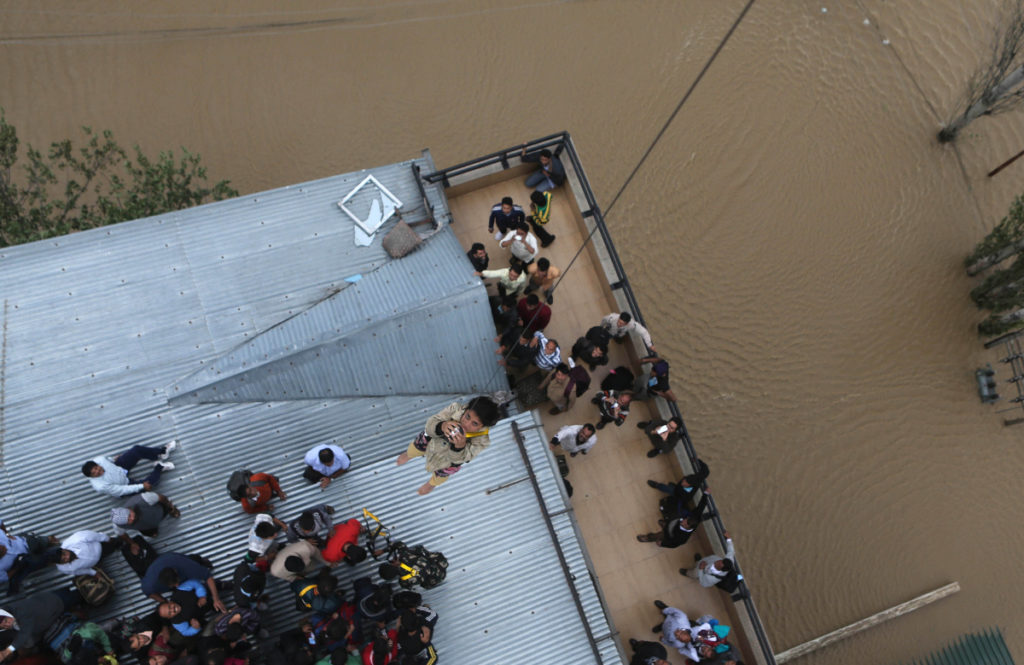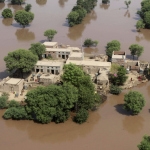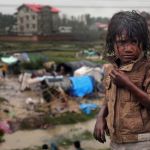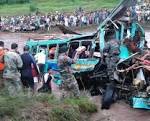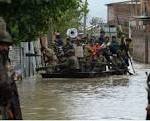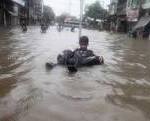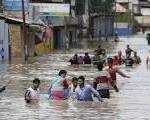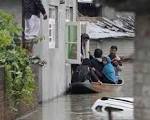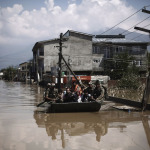 Recent Posts
Categories
Archives